Service Your Ford at Stoltz Ford of St. Marys
Service Your Ford at Stoltz Ford of St. Marys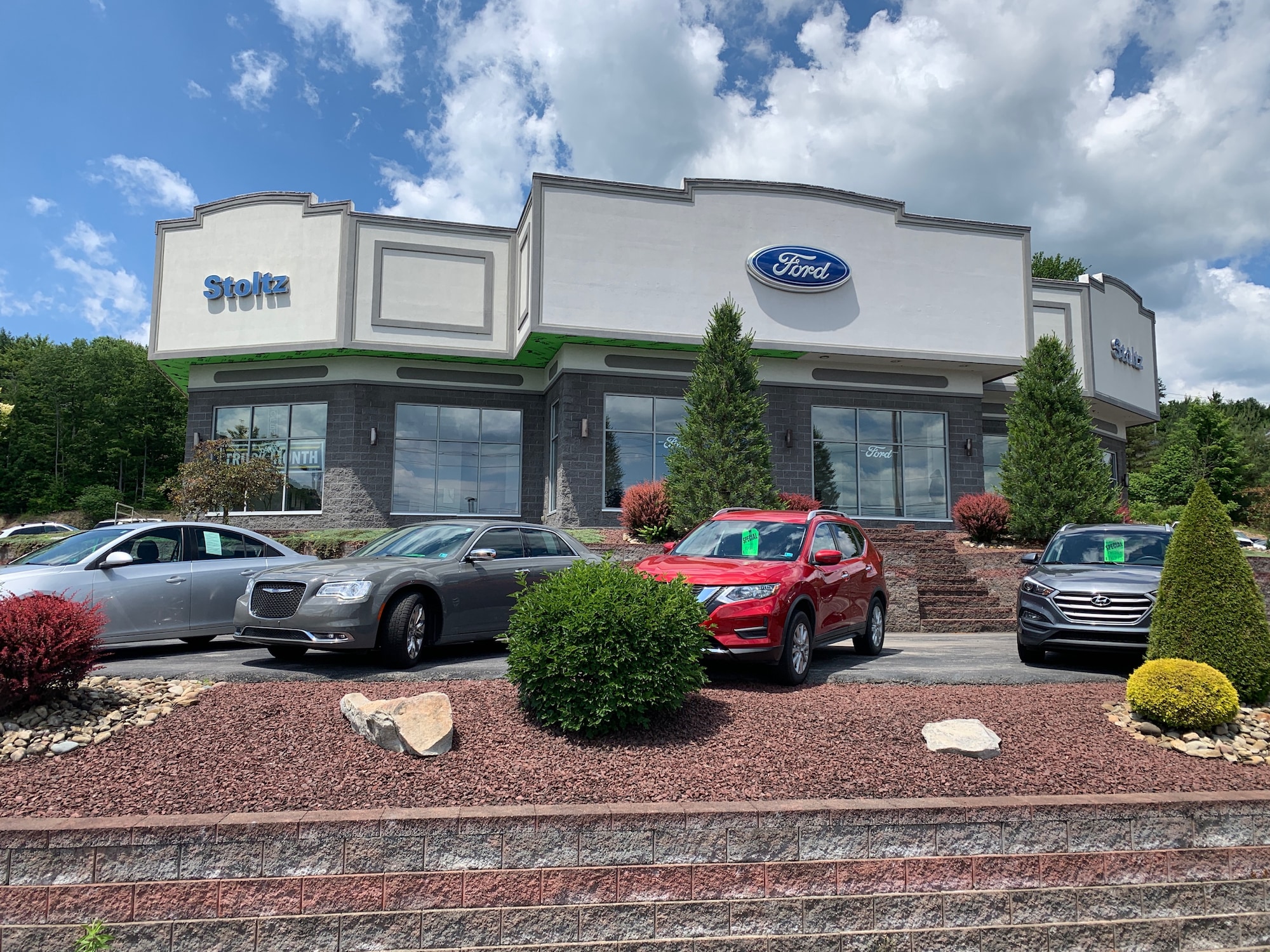 Stress-Free Car-Shopping
In addition to our friendly and knowledgeable staff that works in our dealership, we also have an excellent service center at Stolz Ford near St Marys, PA. If your new Hyundai needs service or repairs, this is the place to go. We have all of the best equipment and the most experienced technicians in the area, so we'll make sure that your vehicle is running efficiently and safely.
Service your Ford at Stoltz Ford of St. Marys
From smaller maintenance tasks like oil changes and inspections to large repairs like brakes, transmission, exhaust (and more), drivers can count on the Stoltz Ford of St. Marys service team. From routine service on your Ford vehicle to service on other brands, St. Mary PA drivers can look to our service team with confidence. Beyond this, Clearfield PA, Punxsutawney PA and Brookville PA drivers can look to our service team for warranty and recall assistance (depending on your brand and model).
Take Advantage of Professional Ford Service in St. Mary PA
The best part about using our dealership service center is we make it easy to get your vehicle the service it needs. Our topnotch customer service standards mean we'll fix your vehicle correctly, do it quickly, and that we strive to make it better on your busy schedule. Use our online service scheduling form to pick the day and time that works for you to bring your vehicle in, and we'll do our best to accommodate that and get you in when it's convenient to your life. Reach out online or stop by and let's get your vehicle into the Stoltz Ford of St. Marys service center for maintenance soon.
Battery Service
Your battery needs to be reliable for you to get where you need to be each day in Punxsutawney, PA. We'll check your battery's charge, its ability to charge, and how well it can hold a charge.
Your privacy is important to us.
Stoltz Hyundai of DuBois takes your privacy seriously and does not rent or sell your personal information to third parties without your consent. Read our privacy policy.
Stoltz Ford of St. Marys

988 S. St. Marys St.
Saint Marys, PA 15857